Reliable Couch Cleaning Services In Perth
Are you searching for the best company that offers top-notch couch cleaning services in Perth? If yes, we are the perfect choice for you. Couches are used extensively in our houses on a daily basis. So, couches have a higher chance of attracting containments. To keep them in great condition regular professional cleaning is important. We have a high-rated service that offers a wide range of couch cleaning benefits at very affordable prices. So, call us today to book our trusted cleaners for top-notch couch cleaning services in Perth.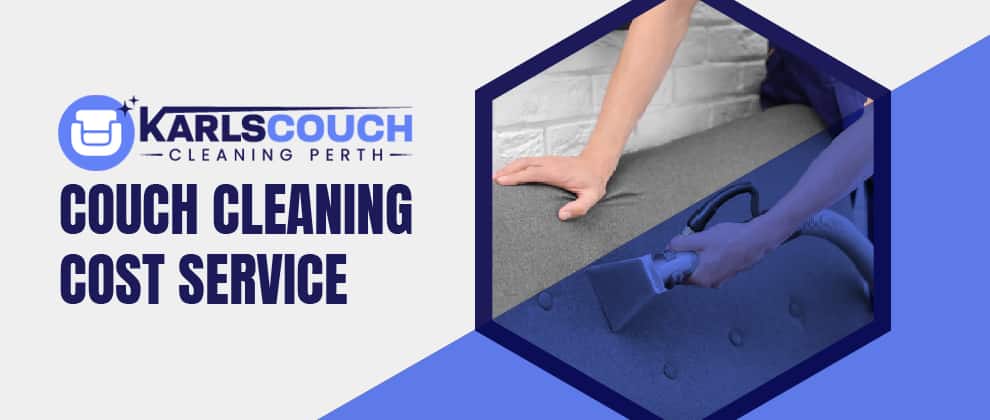 How Much Does It Cost for Couch Cleaning?
Couch cleaning generally involves a lot of time. Couches are made of different fabrics. So, one type of cleaning is not suitable for cleaning all types of couches. A different method, as well as a different treatment, needs to be used for cleaning different types of couches. So, the cost of couch cleaning depends upon the type of couches we are dealing with and the method of cleaning we are using to clean couches.
How often should I avail professional couch cleaning services?
Couches are a heavy investment. So, it is important to clean couches at regular intervals. Cleaning your couches regularly will help to eliminate all dust particles and also help to maintain their appearance for a longer period of time. Therefore, it is suggested to avail of professional couch cleaning services twice a year to keep your couches in a good condition for a longer period of time. However, some accidents require immediate cleaning.
How Do We Price Couch Cleaning?
It is really difficult to give exact prices for our couch cleaning services because they depend on the size and condition of the couches. So, we would love to price each job separately. But we can also understand that it will be helpful for you to choose services accordingly when we have a general price list.
Our Couch Cleaning Perth Cost is as follows:
For sofas and couches, our prices per seat are at present $35.
The cost of cleaning dining chairs depends on whether they are base only or base and back. At present we are charging $30 per seat.
The prices of our lounge cleaning differ from size to size. At present we are charging $200 for a lounge room and $250 for a double room.
Our minimum charge is$120.
Why is couch cleaning more expensive than carpet cleaning?
Why does couch cleaning cost more than carpet cleaning? It is the most common question many customers ask. We do accept that cleaning several rooms of carpet is a big job compared to cleaning couches.
Even though the processes for cleaning the carpet and couches are similar. Couch cleaning will cost a little extra because it involves more labour and care. The tools used for carpet cleaning are larger than the tools used to clean couches. So, in comparison, couch cleaning will take more time to complete than carpet cleaning.
Also, in the case of couch cleaning, you need to check several nooks and crannies and surfaces to provide a proper cleaning service. But in the case of carpet cleaning, the rooms were mostly rectangular in shape, so it will take less time to clean carpets. These are the reasons why carpet cleaning costs less than couch cleaning.
Couch Stain Removal Cost
Stains on couches spoil their look as well as their fibre. It is really a tough task to eliminate stains from couches. Adopting DIY methods will not give the expected results. Following inappropriate methods sometimes worsens the situation. So, taking the help of professionals is the best way to eliminate stains from your couches.
Our Perth team is capable of eliminating all types of permanent and stubborn stains from your couches in a short amount of time. The stain removers we use are completely eco-friendly and do not cause any harm to your pets or family.
Wine, ink, blood, juice, rust, etc. are some of the most common and stubborn stains on couches. Eliminating these stains requires the use of special stain removal treatments. So, it may incur a little extra cost.
Fabric Protection To Avoid Stains
Fabric protection is a process that helps to repel liquid spills. It is the process where a safe, as well as non-toxic chemical, will be sprayed on your couch to avoid immediate stains and spills getting deep. Fabric protection may not completely save your couch from getting stains, but it will give them some time to soak into your couch, which helps you remove spills before they soak in.
There will be an additional cost for fabric protection of, on average, $79 per seat. However, the actual cost will depend upon the size of the couch.
FAQs
How often should I avail professional couch cleaning services?
It is recommended to avail of professional couch cleaning once in 6 months to keep your couch in great condition for a long time. However, some accidents require prompt cleaning action.
Is it necessary to hire professionals for couch cleaning services?
You can also opt for DIY methods to clean your couches. But those methods will not give proper results. So, it is better to hire professionals for couch cleaning services.
Do you offer Couch Sanitization services?
Yes, we do offer couch sanitization services.